Case Study: Outotec's FeedGuard Product Applies Rocsole's Tomographic Platform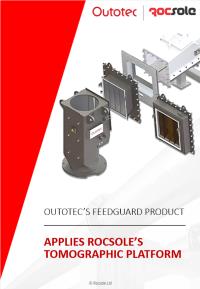 Excerpt from the case study:
The Outotec® FeedGuardprovides means for easy and quick detection of uneven feed or feed blockages. It has low maintenance requirements (non-intrusive sensors) and it is based on a very accurate and reliable ECT measurement.

An online measurement of feed distribution and ensuring that it is even and without blockages improves the oxygen efficiency of the process, decreases weak acid production and reduces the slag losses of Cu or Ni.
The Results 1% Error when calculating total mass flow of the individual feeds