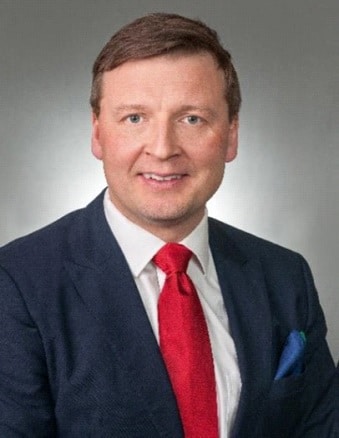 Mika Tienhaara Is A New CEO Of Rocsole
December 11, 2019
—
The Board of Rocsole Ltd has appointed Mika Tienhaara as the new CEO of Rocsole. Tienhaara will take up his position in the beginning of 2020. Tienhaara has previously been the CEO of the Ascom Separation which was acquired by Sulzer Chemtech AG, as well as various roles in Aker Solutions. Prior to the role in Rocsole he has actively been involved in top management and/or owners side in 6 start-ups/early phase ventures, and enabled 100+ MEUR M&A. Mika Tienhaara is B.Sc. (1994), M.Sc. (1997) and EMBA (2019).
"I see a great opportunity in Rocsole to build a market leading high-tech service company, which provides its clients highly valuable support in operations optimization and the transformation to digital enterprises," says Mika Tienhaara.
"Rocsole is high tech company providing tomographic solutions to see inside process pipes and tanks. Mika Tienhaara has the right background and personality to lead Rocsole forward on the growth path. Pasi Laakkonen has successfully driven the company forward and I want to thank Pasi on behalf of the whole Board as a CEO," says Anssi Lehikoinen, Chairman of the Board, Rocsole Ltd.
Pasi Laakkonen continues as a Chief Business Officer (CBO) focusing on key account management and joint industry projects with key clients especially in the Southeast Asia.
"I have been the CEO of Rocsole for 6 years. During this period, the company has changed completely from a development company to be beginning of the scale up phase. I feel that for my part this change journey is completed and I want also to thank you Team Rocsole for excellent work done. I wish Mika Tienhaara the best of success," says Pasi Laakkonen.