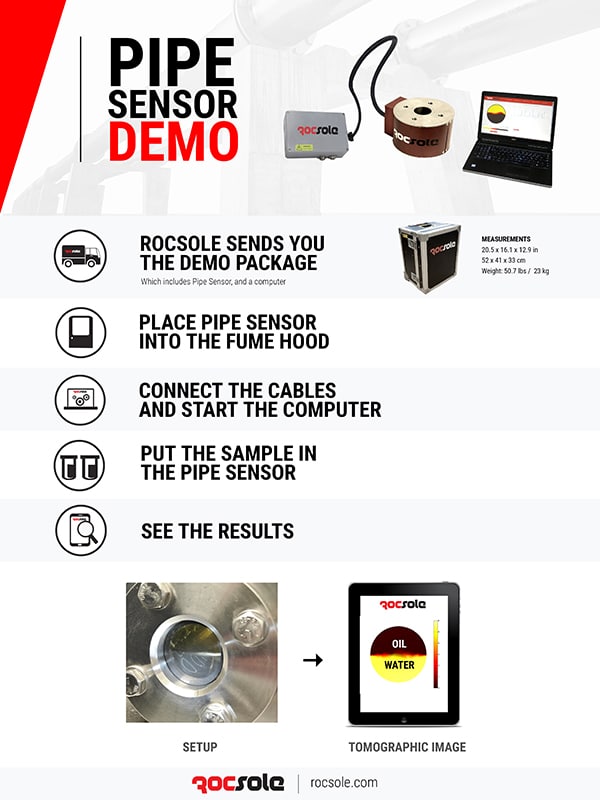 Pipe Sensor Demo Package Now Available
Last week we revealed our Probe Sensor Demo, a portable solution for testing samples as a part of our Application Lab service. Today we're supplementing our Demo Package mechanics options with Pipe Sensor Demo!
As with the Probe Sensor Demo, Pipe Sensor Demo package is a hassle-free solution for determining the suitability of Rocsole's See Beyond technology for your tomographical needs.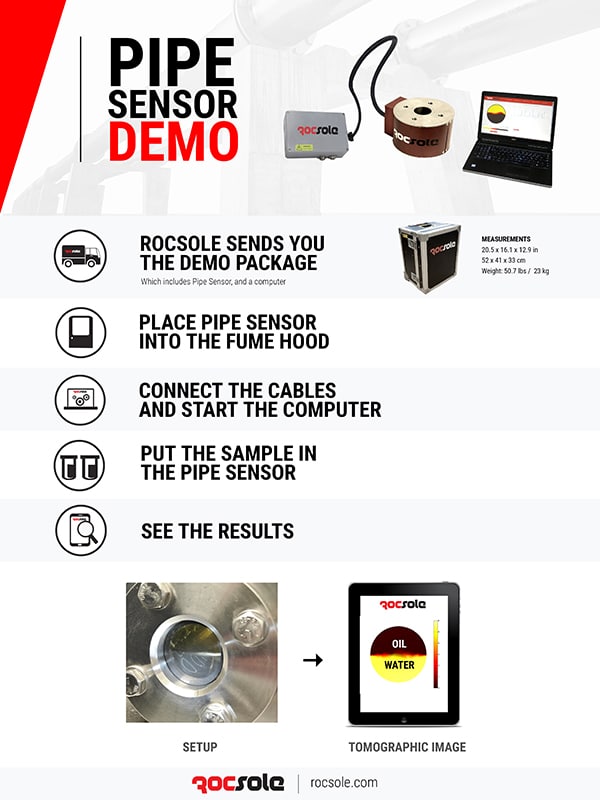 Contact us today to get started!