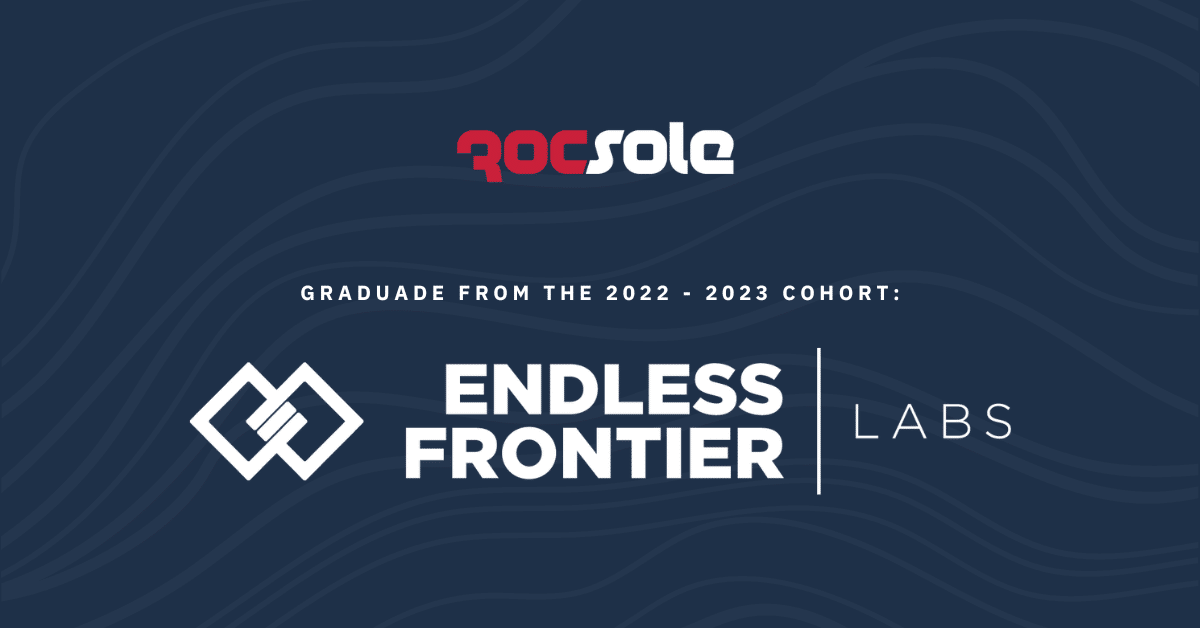 ROCSOLE has Graduated from the Endless Frontier Labs 2022-2023 Cohort
We are excited to announce that ROCSOLE just graduated from the Endless Frontier Labs 2022-2023 cohort – one of 49 ground-breaking companies! It has been an incredible journey working alongside EFL mentors, NYU Stern MBA students, and the rest of the companies selected for the Deep Tech track.
Endless Frontier Labs (EFL), a program for early-stage science and technology-based startups at New York University Stern School of Business, is structured to optimize each startup's chance of scaling into a successful company through a goals-based mentoring process. EFL mentors are experienced entrepreneurs who have built and exited successful companies, world-renowned scientists and technical experts, and well-known venture capital and angel investors. 
Over nine months, EFL mentors work with admitted founders to set goals for the startups to accomplish and act as an informal advisory board to guide founders on how best to scale their businesses. Startups making progress are able to attract financing from investors in the program.
Consistent with its mission as a non-profit, EFL is a founders-first program and charges no equity or fees from participating startups. No NYU affiliation or relocation to NYC is required to participate. The program is appropriate for founders from around the world seeking deep connections to the thriving New York ecosystem or U.S. markets.
"Our mission is to bridge the gap between science and markets.  We believe business strategy, validation by scientific peers, and connections to investors are critical for the successful commercialization of scientific breakthroughs. To that end, EFL provides founders access to an unparalleled network of business coaches, scientists, investors, and Stern MBA students to help transform their ideas into high-growth businesses," said NYU Stern Professor Deepak Hegde, Founding Director of EFL.
Learn more Endless Frontier Labs https://endlessfrontierlabs.com/