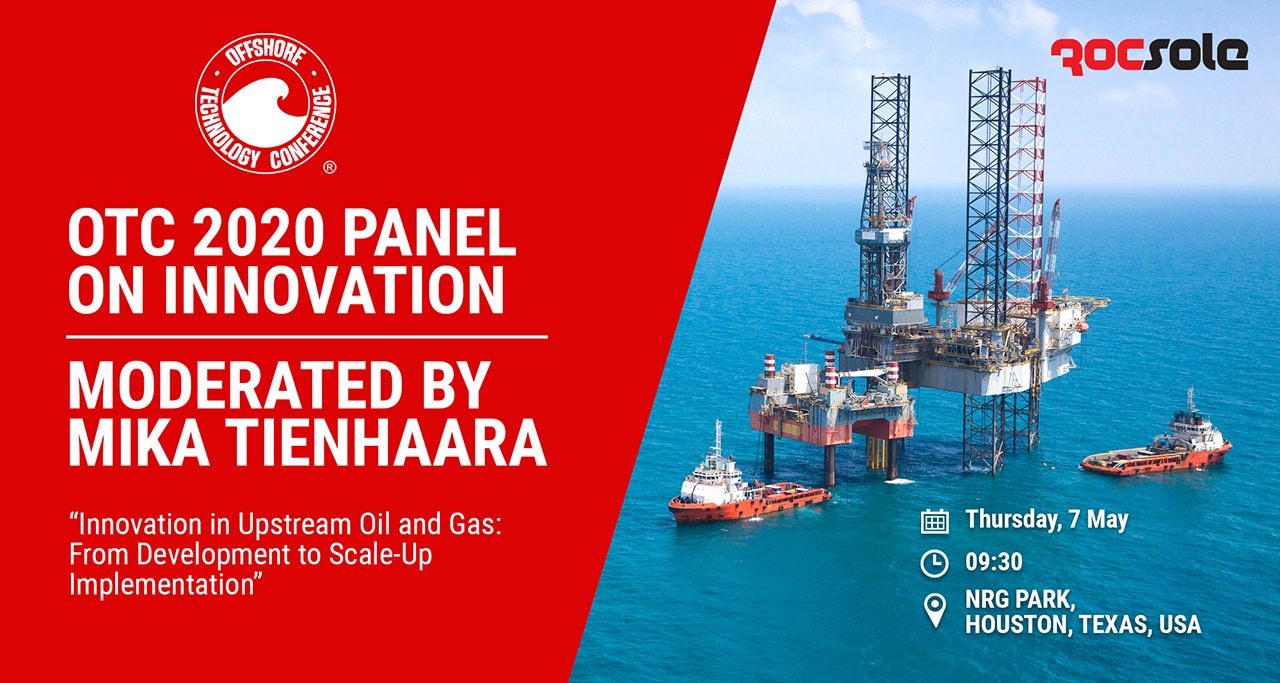 OTC 2020 Panel on Innovation Moderated By Rocsole CEO
CEO of Rocsole, Mika Tienhaara, will moderate the "Innovation in Upstream Oil & Gas: From Development to Scale-Up Implementation" panel at OTC 2020 in NRG Park, Houston, Texas. The panel starts Thursday, May 7th, 2020 at 9:30 AM. See you there!
"This panel session will explore new technologies, innovations, and execution methodologies that are being developed to reduce offshore project costs and improve the value of operations. Panelists will include representatives who have been intimately involved with identifying, developing, commercializing, implementing and operating offshore projects in a cost-efficient manner using new innovations and technologies."
Speakers:
Tristan Aspray, Vice President, Research and Technology Development – ExxonMobil
Kirk Coburn, Investment Director – Shell Ventures
John Kerr, Vice President, Engineering and Technology – Baker Hughes
Pablo Reali, Managing Director, Oil and Gas Projects Division – Suez Water Technology & Solutions
Aruna Viswanathan, Chief Operating Officer – AlphaX Decision Sciences
Read more about OTC 2020 program atOTC 2020 website